One Day Environmental Project - Litchfield National Park Biodiversity initiative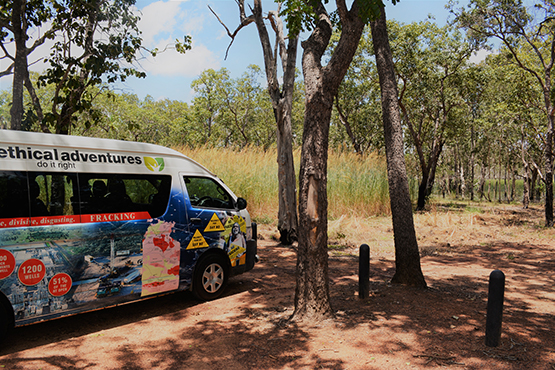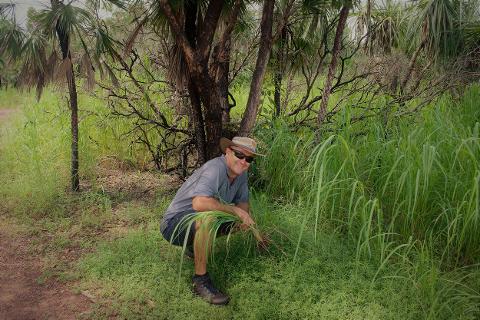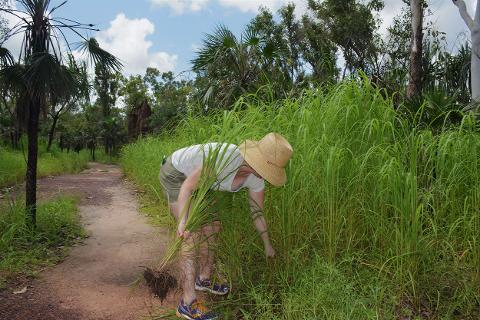 Duration: 1 Days (approx.)
Location: Darwin, NT
Product code: VP-LNP1D-01
Each year fire in the NT causes massive damage to private and public lands. Most of this damage is due to the need to keep both native and introduced species of grasses under control.
In Litchfield National Park this situation is a regular occurance with around 80% of the park burned each year.
In the 10 years ethical adventures has been touring in Litchfield we have seen first hand the adverse impacts of this fire regime on biodiversity in the park. Limited recruitment of replacement trees and shrubs killed due to fire and subsequent loss of animals within these areas is too common.
Given this background ethical adventures believes it is time that tour operators and users help park managers where they can.
To this end it is our objective to attempt to manage the organic fuel load in high risk / use areas through hand removal of identified problem organic material. Doing this will decrease the need to burn these areas so regularly increasing the period between fires and combat the current rapid loss of diversity and abundance in both the floral and faunal attributes of these areas.
At the same time all work and no play is not a good balance so half work and half play sounds about fair to us.

An outline of the schedule is below

An early departure from Darwin allows an early start with the objective being to clear weeds.

A rough schedule for the day is:
6 am depart Darwin
8 am to 12 noon weed removal
1 pm to 3 pm is for walks, swims and relaxation
3.00 depart Litchfield for Darwin
Inclusions:

Morning tea
Lunch - sandwiches
Afternoon tea
Work gloves

You bring:
You will need work gear and a hat, water bottle, towel, swim gear